Free Antivirus With Advance Features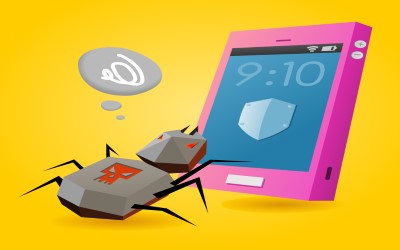 When it comes to viruses, I always say that the most vulnerable spot is not the computer itself or some port left unprotected, but what's between the chair and the keyboard. In most cases, I'm as right as I can be, so hearing that a Free Antivirus is going to get out of its Beta stage made my heart jump for joy! What's so special about it? Let's take a look!
It is going to bring Pro features to everyone who didn t manage to buy the commercial edition or used another antivirus so far, as well as those who simply went with the Free Edition because they couldn t afford a license or always look for free solutions "as a hobby," if I can put it his way. All right, but what kind of Pro features can offer to make it interesting even to people having a favorite antivirus already? Well..
First, there is the excellent AutoSandbox technology – this is a free virtualized environment that allows you to run suspicious files without risking to compromise your operating system s integrity. To make it easier for users like my mom, who simply don t care and don t want to know about virtualization, this feature prompts them to run the suspicious files in a safe virtual environment without asking too much in exchange. Excellent!
Next, it offers two more features that were only available to paid products before, namely Script Shield and Site Blocking. If the names don t say it all, I don t know what else can. Obviously, these two features will help you stay safe from malicious scripts found on various websites, as well as entire sites (Site Blocking could also help you forbid access to sites your kids shouldn't see, for example). Just think about it – Parental Control for free!!!
More than the above, the software comes with the WebRep plugin for IE and Firefox, a piece of code that allows you to combine data from internal virus lab and community votes to rate sites based on the safety they offer.
At last, you should also be aware that it is packing a lot of fixes and improvements, works like a charm with all popular Windows versions, also offering features only available to the more advanced flavours of these operating systems (the new sidebar gadget only available in Vista/7, for example), while the installer is now about 20 percent smaller and overall, I am worried.
Really worried. The reason? My favorite antivirus, which caused some crashes lately when finding some infected file (I was able to delete that file after a few crashes, so it wasn't any hard drive malfunction here), is really in trouble, that is why my worries – but this antivirus may take its place much sooner than I would have ever imagined, that's all!