Searching The Best Spyware Blocker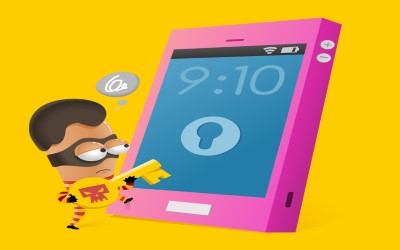 Most Anti-Spyware programs are only capable of deleting malicious files from your system. Because of the rising demand for better programs, companies are now competing to develop the best Spyware blocker. Today's these programs are not only capable of removing existing viruses. They are also designed to block incoming files as well.
A blocker and remover program does more than just the basic task of scanning your system for existing viruses. It protects your privacy in 2 different ways. The blockers also work in real-time as it blocks incoming virus from entering your system.
This type of program works in the same way as anti-virus software. It checks all incoming network data and files for malicious content and blocks them before they do more harm to your computer. Some types of spyware may attempt to install items on your system or even modify your browser settings. A blocker and remover program would recognize these types of content and will block them immediately.
Javacool was among the first companies to create an Anti-spyware program. This blocker was called SpywareBlaster, and was capable of blocking malicious content in real-time. It works by checking ActiveX-based content and other known virus programs. The only problem was that it cannot check for existing or installed virus. Later developments have produced better programs such as the Windows AntiSpyware. Aside from providing real-time protection, it also scans for existing virus.
Most people would opt for a program than can perform more than just the basic task of removing existing virus. Even with a reliable blocker and remover program installed, your computer can still get damaged by malicious files and content. These malicious programs are more complex today, and can still break into your files even after they have been blocked.
There are certain cases when these programs are smart enough to evade the blocker and remover. Some of them even work in pairs. When one anti virus program gets detected, the other can make another attempt. When this happens, restarting your computer in safe mode may help. Rebooting your computer will help Spyware blockers and removers get rid of insistent virus.
These types of viruses are a serious problem that should be dealt with immediately. Identity theft is more dangerous than it seems. They can be used as a means of gathering private information and monitoring which sites are often visited by a particular person. This is used by business firms in determining potential customers and target markets.
Pop-ups and sound clips can be very bothersome especially when you are trying to get some work done. These are usually adware that seem to resurrect regardless how many times they have been shut down. Adware are not only annoying but are also potential causes of slower system performance.
These programs are becoming more complex and difficult to manage, which is why it is important to have a decent Anti-virus program installed. It will not take much effort and time to invest in a reliable virus blocker and software. There are a lot high-quality programs out there. Just be sure to choose one that is capable of blocking and removing them.