How To Choose Anti-spyware Software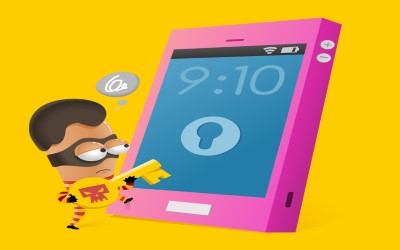 There are a lot of antispyware software programs out there and all of them offer different levels of security. Before you antispyware software, you should at least take a few minutes to do some research and find out more about the software. You can easily get lists of the "best" antispyware software from blogs and websites. Then, use these lists for further investigation.
Here is what you should be finding out about the antispyware before downloading:
• Who makes the antispyware: There are a lot of well-known companies which make antispyware, such as Microsoft. However, this doesn't mean that the big brand names are offering the best products. What is important is that the company has a good reputation for antispyware software. Some of the best companies have been around for a long time. Since they have been dealing with spyware issues for so long, they may be adept at fighting against the threat.
• Are there any complaints about the company: Generally, you can easily uncover any complaints about an antispyware company simply by typing its name into a search engine. You may also want to try searching for the company's name followed by "complaints." If there are more negative comments than positive ones, you can be sure that there are major issues with that software program. To really be sure about the company's reputation, you can visit the website for the Better Business Bureau. There, you will find out if there are any unresolved complaints against the company.
How are its reviews: There are countless blogs and other websites which have reviews of antispyware software. Some of these are left by users while others are by professionals in the field. To make sure that the reviews are accurate, you might want to check out reviews at sites like CNET.com which specialize in tech news. :
Keep in mind that there is no one best antispyware software program. Rather, it matters which antispyware is best suited for your needs. Here are some other factors you should take into consideration:
How easy is the antispyware to use?
Does the antispyware come with customer support?
Will the antispyware slow down your computer?
Is the antispyware effective in prevention?
Is there real time prevention?
How effective is the software in spyware removal?
Do you need to update and, if so, are updates free?
What scanning options are there?
Does the antispyware include antivirus as well?
How much does the antispyware cost?
Almost all antispyware software today comes with a free trial period. It is highly recommended that you take advantage of this option in order to see how you like the antispyware before you decide to buy it.