Procedure to Install WordPress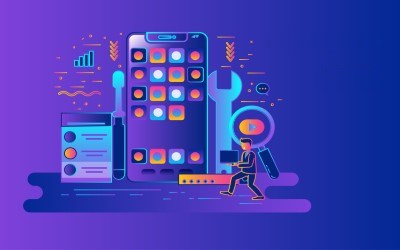 Installing WordPress
Well, installing WordPress is simple. Hosting Services have made the process as easy as possible, if Hostgator is your Hosting Service of choice, go to the Software area, and click on QuickInstall. Then click on WordPress. Pick the Domain where you would like to install your domain. You can also decide if you would like to install it on a folder inside of that domain.
If you want to install it on the root domain, just leave this empty, and click on next.After that, fill out all necessary information. Check the terms of service, and click on Install Now. Well, that took less than a minute. Extremely simple, right? You will now see your login details, which you should keep in a saved place.
Leveraging the best Themes for viral websites
When you create a viral website, you cannot just settle for any type of commonplace theme or use a theme just because you like how it looks, if what you want is to drive viral content through your website. That is why there is a good variety of website themes available that have been designed with user engagement in mind. Themes designed for viral websites increase user interaction, and increase the chances of a given piece of content of going viral thanks to the way they are designed.
Thankfully, we have compiled some of the best themes available for WordPress that you can use on your own website.These viral themes are used by some of the best viral websites around like buzzfeed.com and viralnova.com, and you'll only need to do some clicks on your mouse to get them installed from the WordPress marketplace. Some of these are premium paid themes and some are Free themes, so choose based on your needs and budget.
If you are new to WordPress and are not sure about how to start installing a theme for your WordPress site, just go to your dashboard, place your mouse pointer on the "appearance" tab, click on "themes" and then click on "add new".
Some themes, however will be posted on external marketplaces, so make sure to use keywords related to the type of functionalities that you want to have on your WordPress themes.
Use Google to find a marketplace offering them. The following themes are some of the best that you can start installing today.
Valenti
"Valenti" is a premium WordPress theme priced at $59, and designed for viral websites. It is a fully responsive, retina ready High Definition review magazine style theme that allows users to build cool viral websites with a custom drag and drop feature. It does not require users to have coding experience to start creating great viral websites, and it's on sale at themeforest.com!
SociallyViral
"SociallyViral" is a WordPress theme designed to boost social shares, hype and revenue. It has an engaging design, and it will place your most popular posts at the top, based on the number of views they are getting. It has a newsletter widget, is Mega Menu compatible and it loads super fast. It is a premium theme priced at $59, and can be found in the WordPress marketplace!
Surframa
This is a favorite among WordPress users thanks to how minimal it is. This is one of the most popular, widely functional, free WordPress themes. It has a super cool upper menu, right side bar menus for categories and shows the latest post published. It is only lacking more attention grabbing social buttons. To get it, just head over to surframa.com and click on "get this theme".
Hueman
Hueman is another free, responsive and high resolution theme for your viral WordPress site. Among the most interesting features that you can find on it are extensive styling and flexible layout options, integrated share counts, unlimited widget areas and a featured slider. You can find it in the WordPress marketplace by looking up its name on the search bar!